Who we are?
A French leader but also a global player, Prodways Group has developed its activities across the entire 3D printing and digital manufacturing value chain.
By integrating software, materials, design and development of multi-technology machines, 3D printing services and integrated medical solutions to our know-how, we offer our customers a complete and innovative range of services from the design of their projects to the manufacture of their parts.
Through all our business units, we support customers from all industries. Our solutions are particularly well suited for the healthcare, industrial applications, jewelry and start-ups.
Our expertise lies in our knowledgeable teams who work closely with customers to quickly bring their innovations to market to allow them to compete globally.
Together with our customers, partners and employees, we are building the world of tomorrow.
Prodways Group's mastery of innovative technological solutions and its unrivalled coverage of 3D printing offerings is revolutionizing the sector and positioning it as a key player in Industry 4.0
Our Vision
Prodways Group strives to offer the most complete technological range of Digital Manufacturing solutions, from design conception to production.
Our Mission
Our mission is to provide customers with our global expertise to accelerate their innovations and give them an industrial advantage for the production of custom parts in series.
Over 25 years of expertise in
3D printing
Our management team
Raphaël Gorgé
Executive Chairman
Prodways Group
Michaël Ohana
Managing Director
Prodways Group
Cécile Cadoux
Chief Marketing Officer
Prodways Group
Laurent Cardin
Chief Financial Officer
Prodways Group
Mathilde Misslin
Director of Human Resources
Prodways Group
Stephane Marechal
Managing Director
Prodways Software
Alban d'Halluin
Managing Director
Prodways Machines
Emanuel Mesaric
Managing Director
Prodways Materials
Sylvestre Perrin
Managing Director
Prodways Digital Manufacturing
Michaël Ohana
Acting as Managing Director
Prodways Integrated Businesses
Our Business Units Provide Expert solutions to meet your 3D printing needs
A
global

company

France

Paris, Île-de-France

Prodways Printers

AvenAo

Interson Protac

Prodways RAF

Annecy

Initial

Scientifeet

Prodways Printers

Lyon, Bordeaux & Nîmes

Interson Protac

Laboratoire Cristal

Rouen

Toulouse

Germany

Friedberg

Delmated

Prodways Materials

Munich

United States

Boston

Solidscape

Prodways Printers
They form the core
of our expertise
In a constantly evolving environment, Prodways Group is developing and enriching itself through each of its high value-added subsidiaries in order to build a solid group focused on the future and technological innovations.
Cristal Laboratory
Cristal, a French leader in digital dentistry, has been innovating alongside dentists in France for 40 years. Based in Bordeaux, 25 prosthetists specialized in adjuncts, implants and esthetics cover all needs for traditional and digital treatments.
Avenao by Prodways
AvenAo is an industrial integrator of solutions for innovation and product development. AvenAo By Prodways integrates Dassault Systèmes SOLIDWORKS solutions and their partner products.
ScientiFeet
ScientiFeet provides its customers with a fully integrated solution for the design of 3D printed orthopedic insoles. Its activity is now at the crossroads of the biomedical sector
Auditech Innovations
Founded in 2003, Auditech Innovations has never ceased to offer its customers solutions to protect the hearing of employees exposed to high noise levels.
2007
Creation of Movinlight® technology
André-Luc Allanic made his vision a reality by designing the MOVINGLight technology. The new machines integrating this technology are the most precise and fastest on the market.
May 2013
Creation of Prodways
Groupe Gorgé acquires the company Phidias Technologies. The company is renamed prodways. With this ambition in mind, Prodways has taken a number of strategic steps in the space of a few years, enabling it to provide its industrial customers with a complete range of products that meet the highest quality standards.
April 2014
Acquisition of Deltamed
DeltaMed develops photosensitive products for medical and industrial uses, including dental care and hearing aids.
April 2014
Creation of Prodways Group
The creation of the group with the acquisition of DeltaMed allows us to control and capture the entire value creation of the machine-material pair on applications developed by Prodways Group.
July 2014
Acquisition of a 20% stake in Dentosmile
Dentosmile (which has since become BIOTECH DENTAL SMILERS) will rely on the MOVINGLight® technology developed by Prodways and on new material developments as well as on support for setting up the industrial production process.
March 2015
Acquisition of Initial
Multiplication of the service offer with the acquisition of Initial, the French leader in the manufacture of parts by 3D printing.
March 2015
Acquisition of Norge Systems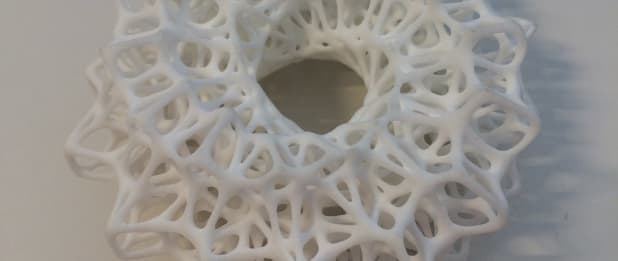 Acceleration of the Group's multi-technology strategy with the acquisition of Norge Systems, a British start-up specializing in the design of 3D printers using laser sintering of plastic powders.
April 2015
Visit of Emmanuel Macron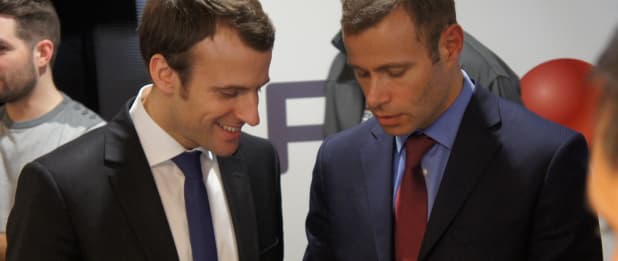 Groupe Gorgé welcomed Emmanuel MACRON, still Minister of the Economy, Industry and the Digital Economy at the time of his visit, to Prodways.
November 2015
Acquisition of Exceltec
Consolidation of the Group's position in powder sintering technology with a complete range of printers and premium materials, confirming the Group's determination to become the new alternative to the leaders in this technology.
January 2016
Acquisition of Scientifeet
Launch of medical activities with the acquisition of ScientiFeet (PODO 3D), a start-up founded by a podiatrist with the ambition of developing a solution for modelling and 3D printing of foot orthoses.
May 2016
Visit of François Hollande, French President
During his visit, the President of the Republic visited Prodways' Research and Development department as well as its 3D printer production workshop, where the group's know-how and latest technological advances were presented to him by the employees.
May 2016
Launch of the first SLS printer
PRODWAYS introduces the first industrial laser sintering printer under 100,000 euros. The new ProMaker P1000 printer offers a wide manufacturing platform to print large parts and enjoy professional productivity.
June 2016
Acquisition of Cristal
Acceleration of the development of 3D printing applications in the dental field with the acquisition of Cristal (SOCA laboratory), one of the largest French dental laboratories.
May 2017
Initial public offering on Euronext Paris
PRODWAYS GROUP completes its IPO on Euronext Paris. This fund raising of 66 million euros allows the Group to continue the ambitious development of its activities.
May 2017
New Rapid Additive Forging Technology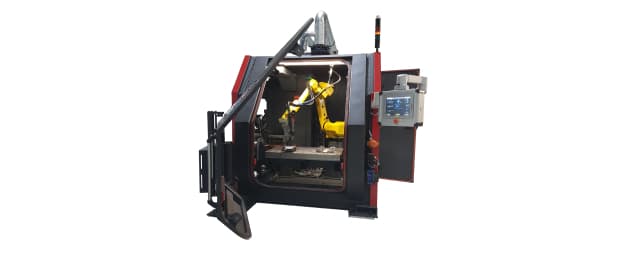 Launch of Rapid Additive Forging (RAF Technology) for metal 3D printing of large parts.
May 2017
Acquisition of Interson Protac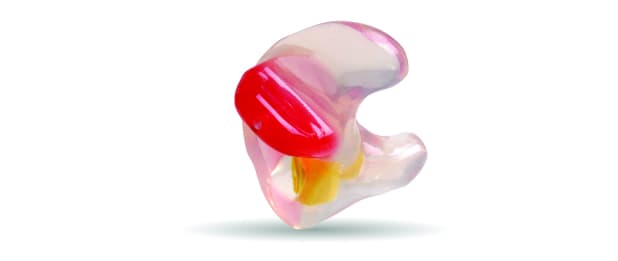 Strengthening of the Group's medical business with the acquisition of INTERSON PROTAC, a French leader in earmolds for hearing aids and custom hearing protection.
Novembre 2017
Acquisition of Avenao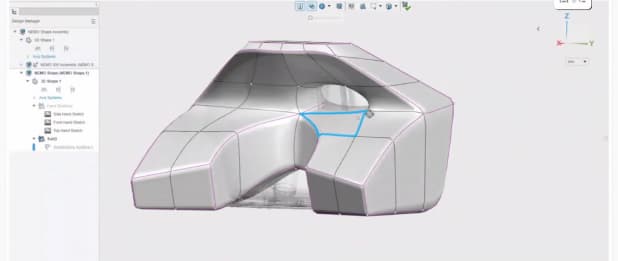 Consolidation of its position as an integrated player specializing in industrial and professional 3D printing with the acquisition of Avenao, a distributor of Solidworks computer-aided design software from Dassault Systèmes.
July 2018
Acquisition of Solidscape
Strengthening of the Group's international presence through the acquisition of SOLIDSCAPE, a subsidiary of STRATASYS in North America. Strengthening of the multi-technology strategy with 3D printing machines for the jewellery market.
January 2019
Acquisition of the audiologist Surdifuse-French Mouthpiece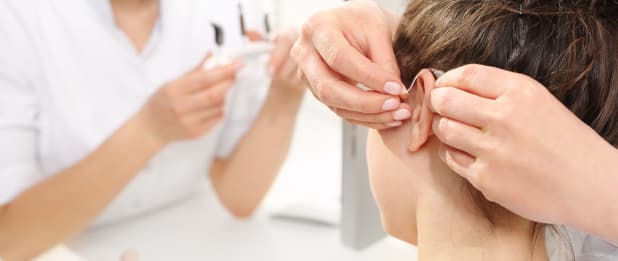 Strengthening of the group's medical activities through the acquisition of the audiologist SURDIFUSE-L'EMBOUT FRANÇAIS. Prodways Group becomes the French leader in custom earmolds for hearing aids.
January 2020
Launch of a new business for the integration of new Cloud solutions of the Dassault Systèmes 3DExperience® platform
Launch in Europe of an activity for the integration of new Cloud solutions for the DASSAULT SYSTEMES 3DEXPERIENCE® platform, leading to the acquisition of a minority stake in the capital of XD Innovation, a major DASSAULT SYSTEMES partner for this activity in North America.
May 2020
Mobilization in the fight against COVID-19
PRODWAYS GROUP is mobilized to participate in the effort to fight against Covid-19 and to answer the needs for new material linked to this sanitary crisis.
November 2020
Inauguration of Initial's new headquarters
Inauguration of INITIAL's new headquarters and 3D printing service production site in Annecy, France.
December 2020
Merge of audiology activities
Merge of all its audiology activities, INTERSON-PROTAC, SURDIFUSE and FRENCH EMBOUT under the name INTERSON-PROTAC by PRODWAYS, in order to offer a service with the best standards to its customers and to optimize its operations.
May 2021
Winner of the state's call for projects " relaunch plan for industry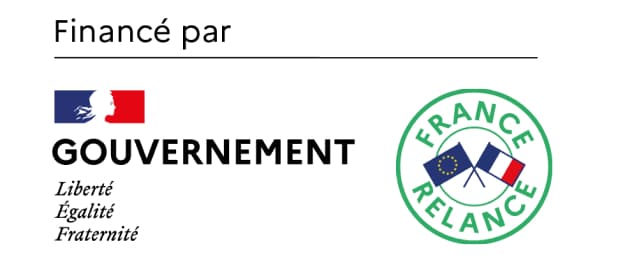 PRODWAYS GROUP is selected by the State as the winner of the call for projects " Plan de relance pour l'industrie " and thus obtains a subsidy of 3.3 million euros for its Futur3D project which will allow to accelerate the development of the Group's technologies by developing the next generations of products and services.
July 2021
Acquisition of Creabis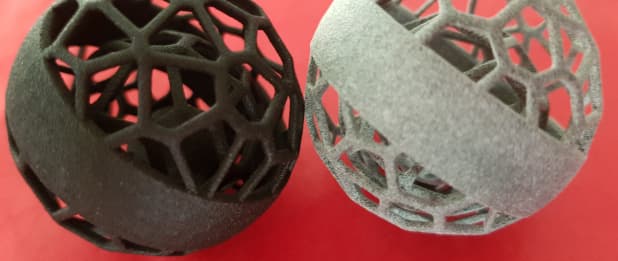 PRODWAYS GROUP acquires 100% of CREABIS GmbH, a German specialist in 3D printing of plastics, allowing it to penetrate a new growth market in Europe.
December 2021
Groupe Gorgé distributes its Prodways Group shares
GROUPE GORGÉ, the majority shareholder of PRODWAYS GROUP since its creation, is distributing most of its PRODWAYS GROUP shares to its shareholders in kind. GROUPE GORGÉ, which previously held 56.3% of the company's capital, will retain only 5.95%. This operation greatly improves the stock market profile of PRODWAYS GROUP, whose free float now exceeds 60%. The GORGÉ family nevertheless remains the company's largest shareholder, through its holding company PÉLICAN VENTURE
July 2022
Acquisition of Auditech Innovations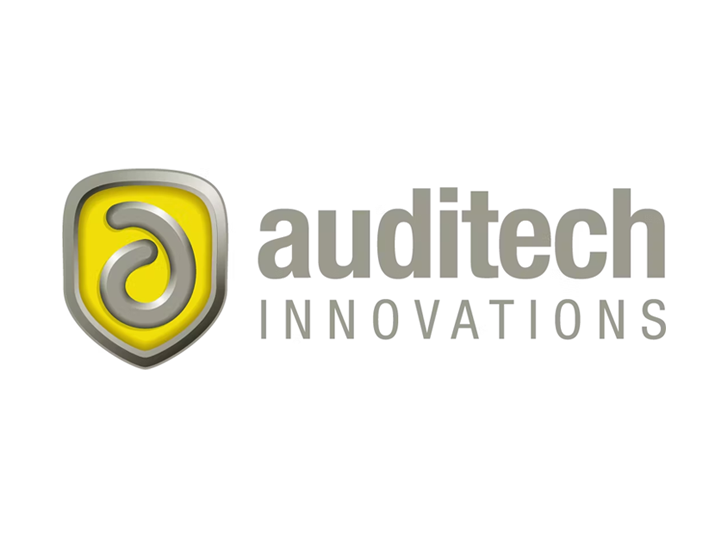 PRODWAYS GROUP accelerates the development of its audiology activity with the acquisition of the company Auditech Innovations.